Career Opportunities
Job Opportunities For:
Part-Time
Per Diem
RN Positions
LPN Positions
Volunteer Opportunities For:
Individuals
School/ College Groups
Religious Groups
Special programs Volunteers
Letter from the Director of Nurses Services

Interested in joining the team?
Please forward resumes and completed applications via fax, email, or by mail to:
Long Island Care Center
Attn: HR Director
166-44 38th Avenue
Flushing Queens NY 11354

FAX: 718.559.4997
Email: Executive Administrative Assistant Joanne McEntee
Call for more information or inquire about volunteer opportunities: 718.939.7500 Ext. 1107.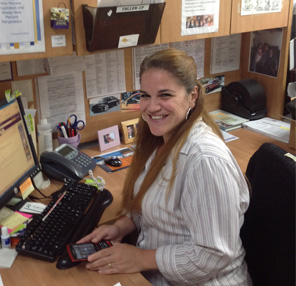 "All the workers in both the Occupational Therapy and Physical Therapy departments are quite exceptional in their patience, thoughtfulness and caring. My personal "trainers" were the main reason I was able to go home as soon as I did. I'm happy being home and I'm able to get around well."
–Harold Miller, former patient