The Dietary Department at Long Island Care Center caters to all our guests' dietary needs. We offer creative menus, and meals are served in our beautiful new dining room with tablecloths and centerpieces – restaurant style. In addition, our guests will always receive a variety of menu choices. Our fine dining program was designed as a means to exceed your expectations and create a positive dining experience for all of our guests.
We offer delicious seasonal menus, which feature cold, fresh fruits and salads in the summer and hot, hearty stews in the winter. Our menu consists of four cycles and is very diverse; there is a main meal of the day plus an alternate meal every day. We also provide a variety of Asian meals to accommodate our Asian population. All of our meals are cooked on the premises.
We give special attention to individualized food preferences and dietary needs to ensure your satisfaction. The menus for Long Island Care Center are planned by our Registered Dietitians and our Foodservice Director to promote proper nutrition and overall appeal through food preparation and presentation. Special diets are available to meet your unique nutritional needs.
Holiday and special event planning is a specialty at Long Island Care Center. We plan fun, festively-themed meals throughout the year. Summer Barbecues are a blast at the facility guests dine outside on the patio every week to live music and entertainment. We encourage you to invite your family and loved ones to dine with you to experience the festivities.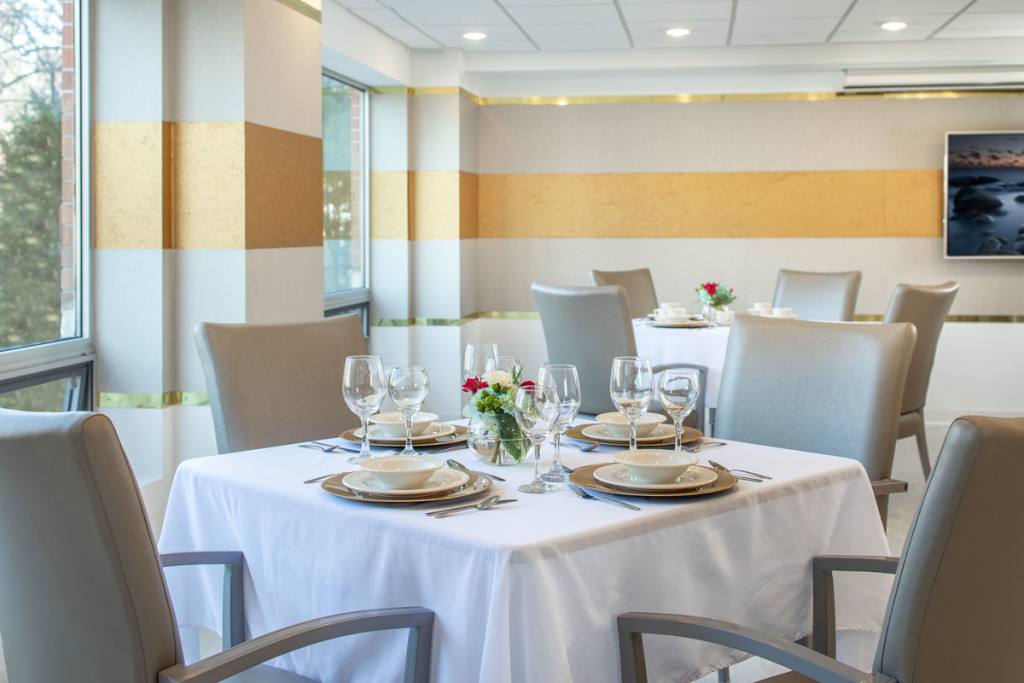 Restaurant style service with a home-like feeling.