Successfully returning our guests to the community.
Our guests are fully engaged in their rehabilitative process, playing a central role in their plan of care from admission through discharge.
Aggressive therapy is provided daily, including weekends. As our guest's progress and make strides in their strength, endurance and mobility – we encourage them to get back to their lives and loved ones at the earliest possible moment.
Our care plans are tailor-made for each guest as they strive to attain their highest level of independence. Responding to the particular needs of the younger, more active guest who is intent on returning to work and family as soon as possible, as well as the special concerns of our geriatric guest – our occupational/physical and speech program is noted for its keen sensitivity with a proven track record of positive outcomes.
Smart Balance Master
Functional Impairment is the leading cause of admissions to a rehab center and to regain independence for safe discharge to the community all areas of impairment must be addressed.
Smart Balance Master is an interactive, functional training exercises using visual biofeedback, coupled with sensitive, real-time monitoring of movement that motivates guests to achieve greater balance control faster. Exercise protocols are available on the SMART Balance Master and can be tailored to meet individual guest needs and be progressed as the guests capabilities to improve.
Clinicians in Long Island Center Care Center are trained and certified to effectively use the SMART BALANCE MASTER that will assist our guests to regain or adapt to the changes in their body brought on by recent or past illness that will otherwise restrict them from being discharged safely home.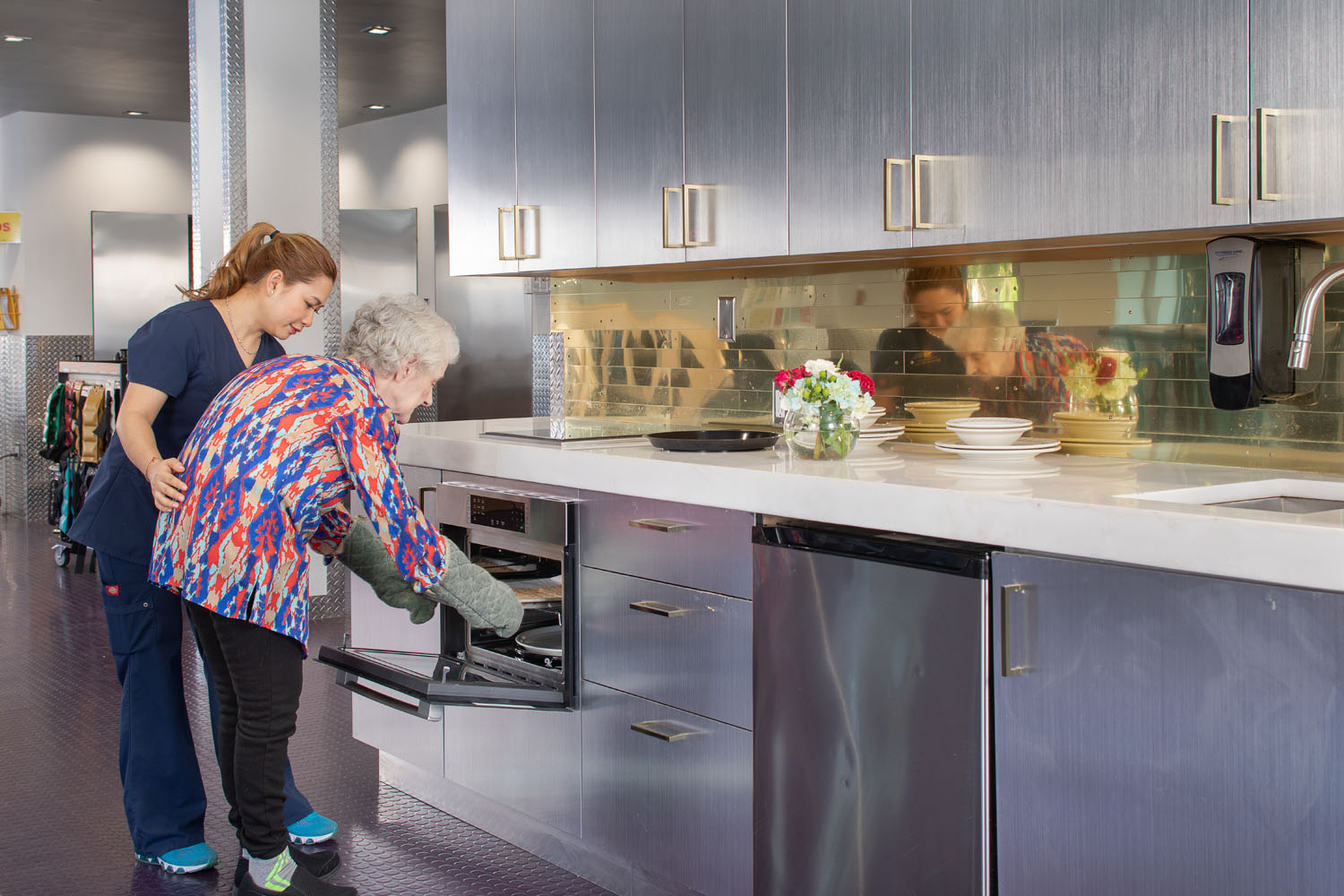 Our guests experience a modern, stainless steel kitchen for improved activities of daily living.
---
Call Long Island Care Center, in Flushing, Queens today
---
Additional Services: Rehabilitation + Ventilator + Nursing Care
Respiratory Care | Short Term Rehab & Specialized Orthopedic | Rehabilitation Program | Subacute Care | Long Term Skilled Care | Social Work Services | Recreational Program | Asian Unit